Our Team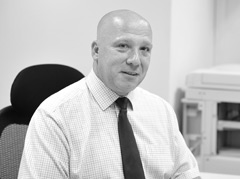 Mark has worked in practice since 1990 and qualified as an insolvency practitioner in 1996. He set up in practice 2005 in Tunbridge Wells and has since dealt with businesses of all types and sizes. His main focus is dealing with owner managed businesses and because he does not undertake tax, audit or accountancy work he works closely with their own advisers to facilitate the best outcome for all stakeholders.
In particular Mark has undertaken a large amount of solvent liquidation work, working with the businesses own accountants to enable the owners to obtain entrepreneurs relief.
He has also dealt with a number of well known local businesses in the retail sector as well as companies in the construction, property and services sector.
Outside of work Mark enjoys spending time with his wife and three children. He also enjoys playing golf, squash, badminton and going swimming with his family.
Mark is a Leeds United supporter having in his youth been the proud wearer of the Allan Clarke No 8 kit from 1972. Since secondary school rugby has been his game and as each year goes by he still believes there is one more season left in his legs!
To contact Mark please phone 01892 530600 or email
Mark.Willis@compassfri.com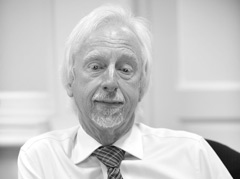 Bob Knight operates from our office in Epsom, Surrey. He is a chartered accountant and Fellow of the Association of Business Recovery Professionals.

Bob qualified with a "big four" practice and has been engaged full time on insolvency and recovery assignments since the mid 80's. In the early 90's he set up his own firm that as a result of a series of mergers became part of a top 10 firm, which he left in late 2009 to join Compass.

He has many years experience in advising businesses and individuals ranging from sole traders to PLCs, and has dealt with many different industries and services. He prides himself on taking a "hands on " role in connection with any matter with which he is involved, and he always seeks to identify and implement a "rescue and rehabilitation" solution for any business or individual facing financial problems. He has also presented at several seminars on all aspects of insolvency and business recovery.
When not working he enjoys horse riding, ski-ing and swimming and worries about his thinning hair!

To contact Bob please phone 01372 822828 or email Bob.Knight@compassfri.com
Mark entered the sphere of insolvency in 2006 and has built up broad experience dealing with all aspects of corporate and personal insolvency including liquidations (both solvent and insolvent), bankruptcies, Administrations and voluntary arrangements. Mark has a keen eye for detail and is able to think fast and provide accurate and relative advice in often stressful situations for the clients that he advises and assists.
Mark lives in Warlingham with his partner and their two horses. Mark is a keen freshwater angler and has been known to chase carp around the South East of England. He also enjoys horse riding, clay Pidgeon shooting, good food and wine (who doesn't?) and following his beloved Arsenal, which he claims is still a joy to do!
Having passed the CPI examination and, more recently, the personal insolvency paper in the JIEB examinations, Mark is sitting the corporate JIEB examination paper this year.
To contact Mark please phone 01892 530600 or email Mark.Boast@compassfri.com
Services List
Restructuring
Refinancing
Administrations
Company voluntary arrangements
Creditors voluntary liquidation
Members voluntary liquidation
Financial restructuring
Individual voluntary arrangements
Informal arrangements